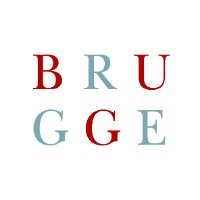 Living: Innovation action plan
Our CRFS vision 2030 and challenge statements
Region of Bruges
 


Bruges is a historic Belgian city at the North Sea with 118K inhabitants. A blend of industry, tourism and care facilities & institutions. Culinary hotspot with 10 Michelin stars and 2 famous cooking schools. This action plan for the experiments of the Brugge Living Lab is based on the CFRS vision and challenges. We summarised it into 3 CFRS visions and 3 CFRS challenges, based on the climate-, food- and policy strategy of Brugge, added with the findings of the focus groups with the stakeholders. 
Vision and challenges: 
Brugge is a city where all inhabitants & residents are welcome and approached in an open and inclusive way. The food system is able to give every citizen easily access to food according to their needs & culture.

 

Brugge is a city region where it is healthy to work and live. So healthy food is accessible and promoted in order to support personal health & lifestyle, while contributing to the preservation of the environment.

 

Brugge is a city region where people do business with low impact on the environment. So the food supply is local and circularly organised. The process and the distribution is based on preserving the natural resources by using renewable energy.

 
Our Collaboration with stakeholders
The three main groups of stakeholders are as follows:
Seniors (66 to 98 years old): This group serves as both contributors and beneficiaries. Their insights and contributions during ideation for Living Lab experiments are vital, considering they are also the target demographic for these initiatives.
General Public, Addressed by the Foodlab of Brugge: The broader community is engaged through open communication, particularly through events organized by the Foodlab. This continuous dialogue ensures ongoing input and involvement from the general public.
Businesses and Companies in the Food Supply: This group, active in the food supply chain, constitutes a crucial stakeholder. Their impact on the CRFS is significant, given their influential role in the supply chain dynamics
Our Living Lab resources
In order to realise our vision & challenge statement, we go into permanent discussion with the target group. A contact list has been made for each of the stakeholder groups. For the biggest group, our seniors, we would definitely include all seniors. So we reached the active seniors by making a contact list from the community centres. The inactive seniors we could reach by making a list of all people receiving home meal delivery. We invited the potential participants by sending them a letter together with a leaflet of the project, linked to the topic where their participation & input is key to the process. We had several meetings. 
We took the findings of these focus groups into account, but matched it with the outcome of the matching points from different existing policy plans. 'The Brugge multi-annual strategic plan 2019-2025, the 'climate plan of Brugge', the 'strategic food plan from the Brugge Foodlab' and the 'grant agreement Cities2030'. 

Our Living Lab experiments

Experiment 1. Culinary variety upgrade on the spot 
This initial experiment is aligned with the first challenge, which focuses on ensuring that the food system provides every citizen with easy access to food tailored to their needs and culture. Through interactions with our target group, it became evident that while elderly individuals have access to a variety of food, they miss out on a more 'culinary' experience due to meals being kept warm for delivery or reheated in the microwave. Immediate serving of freshly cooked items, such as steak or freshly baked fish, could enhance their dining experience.
The goal of this experiment is to introduce 'culinary variety meal upgrades on the spot' at public service centers on specific days. We aim to achieve two key objectives. Firstly, communal dining outside of their homes in a social environment aligns with our first CRFS vision, emphasizing an open and inclusive approach to welcoming all inhabitants and residents. Secondly, it addresses the second Cities2030 key objective: halting food poverty and insecurity, covering themes like consumption, livelihood, inclusion, and equity.
The execution of this experiment poses several challenges. Ensuring the availability of equipment and the right personnel during public service center hours, crafting appealing and inviting communication to reach the target group, and maintaining flexibility for potential adjustments are crucial. The experiment will be implemented once a week for approximately a month, allowing for observation, evaluation of its popularity, participant turnout, and overall reception.
Experiment 2. Nutritional optimised meals with plant-based proteins 
This second experiment aligns with the second challenge, emphasizing the accessibility and promotion of healthy food to support personal health and lifestyle while contributing to environmental preservation. Once again, the approach is informed by insights gathered during meetings with our target group, specifically focusing on vulnerable seniors. The objective is to explore whether the consumption of nutritionally adjusted soups can contribute to a healthier, more sustainable, and positive way of living. This initiative seamlessly integrates with the Protein Shift and the broader objective of offering healthier and more sustainable meals.
The experiment aims to introduce soups or other dishes enriched with plant-based proteins to vulnerable seniors, intending to improve their health, muscle strength, and overall protein intake without necessitating large food quantities. By incorporating these enhancements into familiar dishes or meals, we anticipate a more favorable reception.
This experiment aligns with our second vision: 'Bruges is a city where it is healthy to work and live.' It also supports the Cities2030 key objective of ensuring healthy and sustainable food, covering themes such as consumption, livelihood, inclusion, and equity.
To ensure the success of this experiment, it is crucial to identify which seniors would benefit the most from participation. Additionally, defining the products and brands that yield optimal results and the best taste for inclusion in the meals is a key aspect of the planning process.
Experiment 3. Pilot study supplier vehicle sharing 
This experiment is geared towards a business-to-business (B2B) approach, aligning with our third vision: 'People do business with low impact on the environment.' The challenge addressed is ensuring that the food supply is local and organized in a circular manner, with the entire process and distribution designed to preserve natural resources through the use of renewable energy. Bruges, with its historic center hosting numerous hotels, pubs, tearooms, restaurants, and shops, faces the challenge of navigating these small, ancient streets with large trucks or vans (equipped with cooling) for delivering goods to these establishments.
In this experiment, our aim is to investigate the feasibility of establishing an 'electrical vehicle sharing platform.' The zero-emission vehicles, equipped with cooling and initially used for delivering meals to the elderly in the morning, remain unused in the afternoon. The idea is to explore potential collaborations with other businesses to share these vehicles, creating a more sustainable delivery system in the city with a reduced impact on CO2 emissions. This effort contributes to the Cities2030 key objectives of enhancing circularity and local food belts, aligning with thematic working groups on 'processing' and 'distribution.'
The next steps involve identifying companies willing to participate in a test pilot and persuading them to collaborate. During the experiment, we will closely monitor and calculate the CO2 impact on the environment.
Experiment 4. Home delivery by bike 
In this experiment, we integrate visions 2 and 3: 'Bruges is a city where it is healthy to work and live, and people do business with a low impact on the environment.' Despite being a substantial undertaking, the objective is to centralize the meal home delivery system for the elderly. By consolidating meal preparation at a central service center and organizing deliveries from there, we aim to employ cargobikes for distribution within the area. This not only enhances the sustainability of the delivery, reducing the CO2 impact, but also, if successful, has the potential to diminish the dependence on cars for the regular delivery system. This contributes to a heightened awareness of ecological delivery practices.
The target audience for this initiative includes the general public (employees and workers) and seniors. This zero-emission delivery method positively impacts the environment and promotes a healthier lifestyle for employees who transition from driving cars to riding bikes. Thus, this experiment addresses the Cities2030 key objectives of ensuring secure, healthy, and sustainable food, as well as protecting and preserving natural resources. It aligns with thematic groups focused on 'distribution,' 'ecosystem services,' and 'livelihood.'
The approach involves defining a region around a service center where a significant number of home meal delivery customers reside. A thorough investigation into the possibilities of cargo bike types is necessary, allowing for the implementation of all necessary logistical measures. Clear communication is essential to inform all stakeholders and clients about expectations.
If successful, this model can be expanded to other regions and replicated in other service centres.
Experiment 5. Intergenerational Cooking
In this experiment, we integrate visions 2 and 3: 'Bruges is a city were inhabitants are welcomed and approached in an open and inclusive way and a city where it is healthy to work and live'
Recent studies show that seniors can learn from the younger generation, and vice versa. When both groups come together and engage in activities, it has a positive impact on the skill development of young people and the social, mental, and physical health of seniors. Within this experiment, we aim to bring both target groups closer together.
Nutrition serves as an ideal means to unite people. In collaboration with residential care centers, community centres, and local primary schools, cooking workshops are organized as part of this experiment, where seniors and young people work together to cook.
If this experiment turns out to be successful, it has the potential to be integrated into the overarching policy of the city of Bruges, including the 'Brede school' concept, where children learn to make a meaningful contribution to the community.
Experiment 6. Buddy Moments
In this experiment, the focus is on vision 2: 'Bruges is a city where inhabitants are welcomed and approached in an open and inclusive way.'
Research indicates that socially vulnerable groups often struggle to find their way to community centres. This includes older adults who face an increased risk of social isolation. Community centres are typically places where people gather and enjoy a healthy meal. In the initial phase of this experiment, we aim to understand the reasons why individuals hesitate to visit a community center.
Focus group interviews will be conducted to identify the obstacles and barriers involved. Subsequently, a strategy will be developed in the second phase to bring people together within the community centres. This way, if they find their way to these centers, healthy and sustainable meals can be offered to this target group. Eating together promotes eating.
Other Living Lab's measures 
At this point, we don't see other measures needed but constant re-evaluation will be important. 
SMART Goals
| | | | |
| --- | --- | --- | --- |
| Smart Goal # | AIM | Baseline | KPI |
| Smart Goal 1 | Increase the satisfaction about the food in general with vulnerable elderly | Good, but with limitations of (re(heated meals | Better by offering a possibility to variety |
| Smart Goal 2 | Increase the awareness about sustainable and ecological meal delivery | Not top of mind within the target group | Significant increase of knowledge |
| Smart Goal 3 | Offer more mash enriched with additional plant-based proteins that are taken and validated for large scale production | No enriched components are offered at the moment | at least 2 components are implemented in the daily meals on large scale |
| Smart Goal 4 | (Experiment2) Significantly raise the knowledge by the elderly of the nutritional value of meals enhance with plant-based proteins. | No knowledge or acceptance of te added value from extra plant-based proteins in meals | More people that are ware of the benefits from added plant-based proteins |
| Smart Goal 5 | Start cooking sessions with the guest cook in the community center | No sessions | 2 sessions per week |
| Smart Goal 6 | (Experiment3) Significantly increase the knowledge with distributors in order to increase shared transport vehicles for food delivery to decrease the CO2 pollution | No knowledge of the possibilities | all of our suppliers have heard about the possibilities |
| Smart Goal 7 | Set up a durable arrangement with at least 2 suppliers in sharing the electrical vehicles. | No suppliers are currently using the vehicles | 2 suppliers use the vehicles for their delivery. |
| Smart Goal 8 | (Experiment4) Increase the amount of driven kms by bike and stimulate movement for the health of our delivery drivers | No delivery by bike, so no kms are performed in a day | The delivery driver has to drive 30 km a day. |
| Smart Goal 9 | (Experiment5) Significantly increase the amount of elderly people coming for the first time to care centres in order to strengthen their mental resilience. | Average of only 2 new seniors por service center in a month | 10 new seniors coming in for the first time every month |
| Smart Goal 10 | (Experiment5) Significantly increase the amount of shared food activities for elderly people and youngsters | No such thing | A durable set up of activities to connect elderly with youngsters |
Our Communication, dissemination and exploitation
The partners of the LL Brugge will post the outcome of each experiment on their website as a news item. Also, as for internal communication, the employees will be informed about the experiments as they are ambassadors of our organisations. 
Ruddersstove will make a monthly newsletter during the experiment period with an estimated duration of 3 months per experiment to inform the involved target group. So this will be at the start, intermediate and at the end of each experiment. 
A closing event will be organised at the end of the project period to disseminate to representatives of the 3 target groups. The report will be offered to the stakeholders of our Policy lab as inspiration for the coming elections. 
Continuity- and scale-up measures
For experiment 1, a business model can be developed with the target to be break-even. Additionally, a roll out plan will be made up to implement the concept to our 12 social service centres. For experiment 2, we will study the possibility to integrate plant-based proteins as an enrichment tool in other meal components than only soup, thus more impact will be realised. 
For experiment 3, a sustainable business model for last mile delivery to lower the CO2 in Brugge will be necessary before scale up. When the experiment is positive, not only suppliers connected to Ruddersstove will get access to the ZE vans. We will cooperate with a lease company to roll out the formula to other cities. For the continuity of experiment 4, we will invest in more E-cargo bikes if the SMART goal for this experiment is reached. Cooperation with non-food/parcel deliveries will be studied in the historic part of the city of Brugge. About experiment 5, we will try to turn this experiment into an extracurricular/after-school activity offered to the schools of Brugge. To lower the cost, ingredients will be offered by the social food distribution department of Ruddersstove. 
Risk assessment
| | | |
| --- | --- | --- |
| Risk | Evaluation | Response |
| Lack of interest of the target group of the experiment | high | strong communication plan |
| High cost price of food or plant-based proteins | middle | looking for substitutes who are less expensive |
| lack of accommodation to execute the experiment | high | adapt the set-up of the experiment |