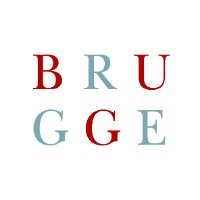 Stories from the lab
News About Our Living Lab Bruges
The power of community to create health
29th August 2023
Community centres are designated as inclusive meeting spaces within neighbourhoods, where individuals of all backgrounds are welcomed. These centres celebrate the diverse makeup of their respective neighbourhoods and encourage residents to contribute their skills to both the centre's operations and the broader community, thus fostering a culture of volunteerism. In the Bruges area, there are 17 such community centres overseen by project partner Mintus. One of Mintus' primary objectives is to facilitate aging in place for the elderly population. The mission of the Living Lab Bruges is to provide customized, nutritious meals for individuals aged 65 and above. One of the initiatives within this living lab centres on the goal of familiarizing more individuals with the operations of community centres. The ultimate aim was to enhance outreach and support for this demographic across various levels of health and well-being.

Research and surveys have revealed that a vulnerable segment of elderly individuals still face challenges in accessing community centres. These are seniors who are at risk of experiencing social isolation. It becomes evident that many perceive the entry barrier as too high. Those who are on their own do not feel at ease having a meal at a community centre. To mitigate this obstacle, it is crucial for seniors to first become familiar with the community centres in their vicinity and the activities that take place there. Once they gain exposure to this environment, the likelihood of them coming for a nutritious meal becomes more feasible.

The Living Lab Bruges explored avenues for bringing this vulnerable group to community centres. The strategy of the buddy system was employed. Individuals who are already active in community centre activities extended invitations to those who are not yet acquainted with them. This with a focus on people who do not find their way to the community centre but still have a need to meet other people. Through brochures, posters, and interactions during activities, visitors to the community centres were introduced to the concept and encouraged to participate. In June, the first buddy event was organized, offering participants an incentive if they brought someone new to the community centre on that day. This activity was closely coordinated with the 'Den Heerd' community centre, which provided all necessary amenities. Following feedback gathered from the older population, a second buddy event was organized in august, tied to a popular activity—BINGO. Those who brought a new participant to this Bingo activity were granted free entry.

These initiatives proved to be a 'modest success'. Numerous seniors attended the buddy sessions and even brought along new participants! The principle of "people attract people" especially in connection with inclusive activities, was evident. Through this approach, the Living Lab Bruges aims to establish enduring activities, motivating an increasing number of individuals to visit community centers!
"Coming together is a beginning. Keeping together is progress. Working together is success."
- Henry Ford
Come and enjoy delicious food @ (H)eerlijk Brugge Festival!
7th may 2023
On the weekend of May 6th and 7th, 2023, the (H)eerlijk Brugge festival took place at the Koningin Astridpark location in Bruges. During this annual festival, one could literally and figuratively taste what our city has to offer in that regard. This edition focused on (wild) herbs.

This festival served as the flagship event for the Bruges Food Strategy and, in 2023, placed a particular emphasis on incorporating plant-based proteins into dietary practices. Attendees from diverse sectors were provided with the opportunity to engage with various stakeholders within the local Food System. The primary focus was on broadening consumer knowledge, sharing insights on plant-based proteins, and facilitating connections among different stakeholders, all with the objective of fortifying the network.
The Living Lab Bruges, representing the Cities 2030 project, was actively involved in this event. Their main objective was to raise awareness about Cities 2030 and the Living Lab Bruges, which involved exploring networking opportunities, educating new stakeholders, and investigating potential collaborations aligned with the goals of the Bruges Living Lab.

Eating plant-based in your golden years is investing in health
June 2023
There are several times scientific demonstrated that the older population needs more proteins in their diet. This under others to preserve their muscle mass and quality to pre-emptively respond to malnutrition and sarcopenia.



In an innovative pilot study of the Living Lab Bruges, specific components of the hot meal, produced by project partner Ruddersstove, were provided with plant based proteins. Ruddersstove is in charge of preparing and delivering hot meals to homes and local service centers. After a thorough examination, it was decided to enhance the starch component, 'mashed potatoes', with vegetable proteins in these hot meals. Before the mash could be evaluated by the target group, pilot tests were conducted at Ruddersstove to determine how adding the plant protein source affected various aspects of the mash, including (1) taste, (2) color, (3) aroma, (4) consistency, and (5) overall observations. This process helped identify the optimal concentration for both protein content and the factors mentioned earlier. For every 100 grams of a soy-based vegetable protein source, 44.75 grams of protein were provided. The addition of soy-based protein had a significant impact on the taste of the standard mash, but no added value was demonstrated in terms of nutritional claims. Therefore, this addition was not further tested in the continuation of this study.
In a second test the plant-based protein, lupine, was introduced. The test design mirrored the approach used in the first phase. While the addition of lupine had a lesser impact on taste, it significantly affected aroma, texture, and thickness. Given these effects on various components, it was decided not to implement this addition in practice, as it would significantly impact the quality of the meals in a sustainable manner. This initial experiment aimed to evaluate the feasibility of enhancing Ruddersstove's meals with existing plant-based protein sources, specifically soy and lupine proteins incorporated into the puree. Previous studies suggested that these sources had the least impact on overall meal quality. Initially, the plan was to introduce enriched mash to the elderly population in two community centers. However, after taste tests involving 20 participants, it was clear that the effect on mash quality was too significant. The enriched mash did not meet the necessary quality standards for distribution to the intended audience. The success rate was considered rather low due to implementation challenges. Nevertheless, it serves as a foundation for further refining current plant-based protein sources.
Kitchen Chronicles: Engaging Elderly Wisdom Through the Language of Food
Oct' 2022 
The primary goal of the Living Lab Bruges is to deliver healthy and sustainable meals to the elderly residing in the Bruges region. This objective revolves around the significant role played by meal delivery services to both homes and community centres, accounting for approximately 1200 daily meal deliveries. To gain a comprehensive understanding of the elderly population's needs and preferences and to tailor meals accordingly, we sought to capture their perspectives. In September and October 2022, the Living Lab Bruges organized three distinct focus groups, workshops that involved elderly participants, including various clients from our partner Ruddersstove. Together, they brainstormed ways to enhance the meal delivery system. Their valuable input was gathered during these engaging sessions, where topics such as plant-based nutrition, food sustainability, and local products were thoroughly discussed. These dynamic gatherings served as a crucial foundation for the Living Lab Bruges in formulating action plans and future experiments!
"In conversations with the elderly, you'll find an abundance of knowledge, grace, and perspectives that only age and experience can offer."