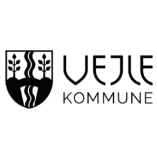 Living: experiments
Check out what we are doing in the framework of Vejle's Cities2030 lab below. We work with a combination of actual experiments where we have defined specific goals and actions with local stakeholders, but also engagement activities where we find opportunities to meet and listen to the needs of different stakeholders and their interests of collaboration on Cities2030 themes.
Finally we work to align the Cities2030 agenda and platform to the policies and development strategies of Vejle municipality.  
Experiments
Reusable cups in Vejle's cafes 

Background: Maria is a young entrepreneur in Vejle. She owns caef Bryg Coffee House and trains baristas and develops coffee roasts as well. While keeping busy Maria wants to collaborate to find good solutions for sustainable practice, as she finds it very difficult for small busines owners like herself to see what is really green and has an impact, what works in practice and what are the possible upsides to working with sustainability. Therefore she is open to dedicate her time to an open collaboration with other cafe owners, coffee drinkers and Vejle business service in order to test concrete solutions. 
Description:
3 cafes in Vejle will test how to introduce a reusable cup system to reduce disposable cups for take-out coffee. The experiment will run over appr. 2 months and include up to 50 consumers that are regular customers in the cafes. During the experiment we will be looking at (a) which functional qualities and design the reusable cups must have (B) the impact on logistical processes and the business model towards the customer in terms of purchase/ deposit models (C) the added value of the reusable cup system in terms of customer loyalty, brand perception and added sales of take-out coffee. 
Running the experiment
The cafes and the select customers will test the system for appr. 2 months to observe differences and note positive sides as well as challenges experienced. Vejle business service will be supporting the experiment and facilitate data collection, as well as exchange of learnings between the participants. 
Possible Impact:
The market for take-out coffee is steadily growing in Vejle and the outlook for disposable pacakging is negative. By running this experiment the cafes want to see how reusable cup system can work in practice and to co-create a solution with an important customer segment. The experiment is helping small business owners lower the risk of trying out the solution and thereby helping them to make better informed choices. Vejle is branding this and other activities in a campagin called "Vejle's Green Choice" which amplifies the visibility and awareness. 
Timeframe and status:
The experiment is under preparation, with expected start February 2022 and a runtime of 2 months. Other cafes are being approached as are customers willing to test and collaborate. 
Network collaboration of hyper-local food-producers  

Background: Through the local Vejle network "Green Forum" many grassroots and small-scale entrepreneurs connect through their shared passion for green and sustainable development. Fie and Ruth Marie are two such entrepreneurs who want to promote local food production and short value-chains, and they working their fields of flowers and vegetables respectively. They want to collaborate on how to make more sustainable business models for local food growing and to build capacity in this ecosystem of diverse entrepreurs whom all are commited to social and environmental purposes. 
Description:
Together with Vejle Business service, a group of micro-producers will try to build network and collaboration to support more sustainable business models of hyper-local and micro-scale food production. These entrepreneurs struggle to overcome seasonality of their products and while they have in passion and love of product and extensive experience they see a need for facilitation and capacity building of the ecosystem. This experiment will be looking to (a) map who are the potential micro-producers in the ecosystem and their interest in collaboration (b) what are the existing start-up and business support services and where and why do they fail to meet the needs of this type of entrepreneur (c) what are the formats of training and network that work best (d) how does this segment of producers connect to the local food service and -value chain and (e) how can city procurement be a lever
Running the experiment
The experiment will work through phases. First, mapping, inviting and engaging micro-producers to open ideation meetings in the Vejle Culinary institute. Next Vejle business service will look into collaborations on relevant training partners including possibly development of business modelling tools for hyper-local production. The network form and facilitation formats will be co-developed during an expected meeting series of appr. 4-6 times over 1 year. Specific exploration of integrating local and seasonal produce into the municipality's institutional procurement will be carried out, through workshops, information and intended piloting. 
Possible Impact:
The development of the ecosystem into more visible and sustainable entrepreneurship is an important blueprint for hyper-local food production. In denmark there is an increasing awareness of locally grown produce and also an increasing market of "meal-boxes" that get delivered with fresh produce from the farmers. Testing market solutions that capture the trends and support local entrepreneurship.  
Timeframe and status:
In progress since October 2021. First ideation workshop with several micro-producers scheduled for January 2022. Experiment expected to last throughout 2022 with evaluation to see how/ if to sustain within the scope of Vejle's business service. 
Food for Thought in Climate Village  

Background: Vandel is a town located in Vejle municipality. It has 750 inhabitants and is located 20 km. from Vejle. As part of Vejle's work with the climate action planning framework (C40 method) an action plan was approved in 2020 focusing on actions and partnerships needed to comply with the 70% Co2 reduction by 2030. An open call to all smaller towns to pilot a 'climate village' was run to get committed proposals from different communities.  With a winning proposal Vandel was selected in spring 2021 to become the first 'climate village' in Vejle, to showcase how a small place can drive climate initiatives and thrive as a community. The city council's committee for local developmenet and democracy have allocated funds to support the initiative and pilot actions.
Description:
The climate village will be working with different local networks and interest groups across a range of topics, including transportation, housing, goods and food. Vejle Business Service and the Cities2030 lab will be looking to engage on the whole agenda for food. This includes local food production, new community gardens, stimulation of local consumption and locally grown food prouduce as well as more sustaiable practice with regards to food waste, stimulating a climate conscious food culture and consumption patterns. 
Running the experiment
The Climate village pilot follows an agreed timeline with experiments starting up in 2022. Vejle's Food Lab has been engaging since the project launch to identify network and interest groups with relation to food. One of the first actions by a local citizen has been to map out all local producers around Vandel and make visible the offer.  The engagement and specific food related experiments will be further defined during the course of spring 2022 when the local networks have an overview of the interests and wishes for collaboration. 
Possible Impact:
The Climate Village is expected to impact both Co2 emissions but also stimulate local communty and solutions that make Vandel attractive as a small town. The food experiments will be related to these overall goals.
Timeframe and status:
With a fixed project plan for the Climate village pilot running from mid-21 to end of 2023 the experiments with relation to food are expected to take place in 2022 and 2023 but are yet to be defined.