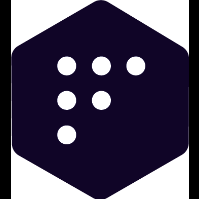 Welcome
Who we are
Future Food Institute (FFI) is a cultural, entrepreneurial ecosystem led by the vision of the Future Food Foundation, an international non-profit organization founded in 2014, and supported by Future Food Business and Entrepreneurship Group, which provides incubator and consulting services.
FFI works to build a more equitable world by educating a world-class breed of change-makers, boosting entrepreneurial potential, and improving agri-food expertise and tradition through our three action areas:
Knowledge, with programs for schools, innovators, leaders, executives, and policymakers
Community, through Future Food Living Lab and Campus
Innovation, supporting businesses and governments through transformational projects 
The mission is to reimagine food as the catalyst that fosters fertility, prosperity, and longevity of life on Earth.
Our vision 
The Future Food Institute envisions a world where food is the catalyst for sustainable progress, driving forward a universal commitment to improve life on Earth. Our goal is to transform these systems in a way that ensures the prosperity and fertility of our planet, contributing to both the longevity and the well-being of all its inhabitants. We aim to position food at the heart of a global sustainable development movement, recognizing its pivotal role in nurturing life and preserving our collective future.
Our Global Activities
FFI's global reach extends through many activities encompassing Education & Training, Research & Advocacy, and Community & Outreach. The Future Food Institute (FFI) spearheads diverse global initiatives, emphasizing its influence across various international platforms. Engaging in notable conferences and summits, FFI has made its presence felt at high-level discussions, including the G20, G7, United Nations General Assembly, and climate-focused COP gatherings. It showcases its commitment to sustainable development through active participation in global dialogues and events like the UN Mediterranean Diet conference and the Expo Dubai 2020.
For further insight, please visit our website. Additionally, we invite you to connect with us on the following social media platforms (LinkedIn, Facebook and Instagram).
If you have any questions, feel free to reach out to us via email at info@futurefoodinstitute.org.